Lifree Sawayaka Pad - Peace of mind for long hours/overnight during very large amounts
Amount of liquid absorbed 270 cc
Product can be deducted as a medical expense
Double the absorption for peace of mind! Urine care pad.
Contains odor eliminating polymers that lock in odors.
Amount of liquid absorbed
270 cc
Length
34 cm
Amount included
10 pcs.
16 pcs.
24 pcs.
Suggested retail price
Open price

Open price
Open price
Uses an easy-to-read design, for everyone that has experienced this inconvenience in their daily lives.


Products that absorb different amounts
Double absorption gives one a peace of mind about leaks!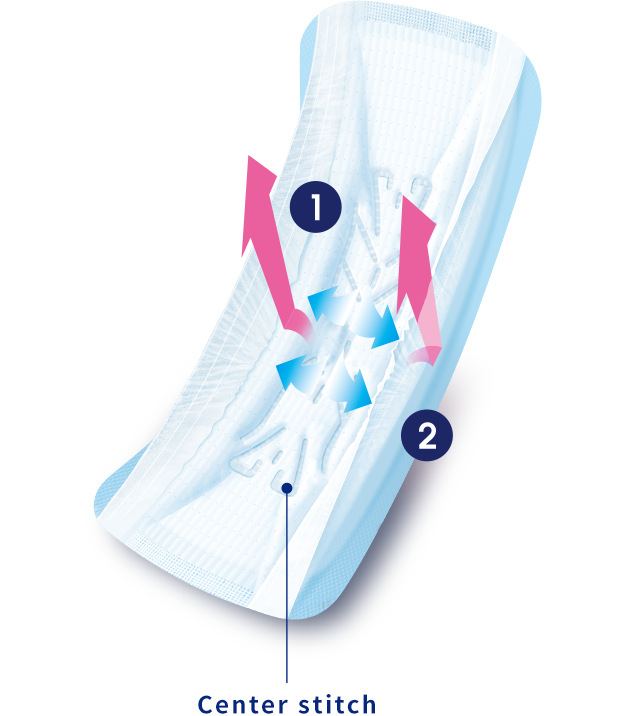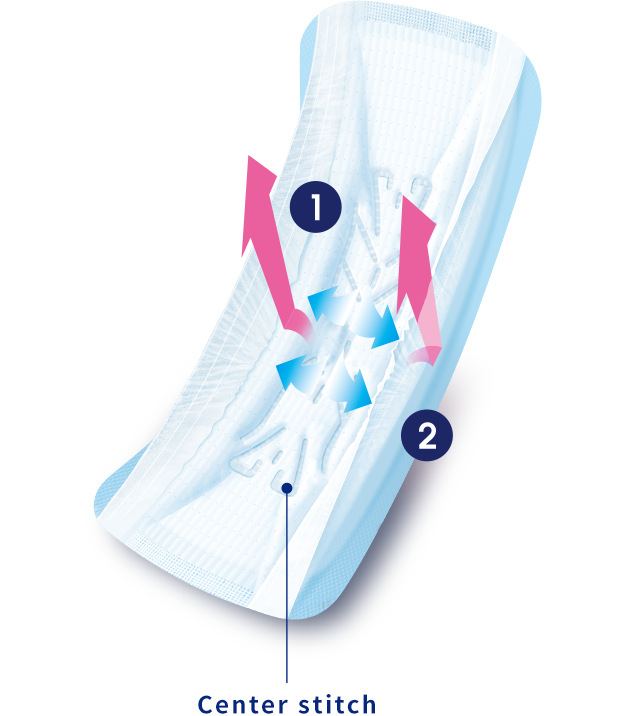 In the center spot absorption
Center stitch controls expansion and catches large amounts of urine repeatedly!
The side zones of the absorbent core and the 3D gathers prevent leaks from the side to give you a peace of mind!
Contains silver, which is a powerful odor eliminator
Has the effect of eliminating ammonia, hydrogen sulfide, and dimethylamine odors.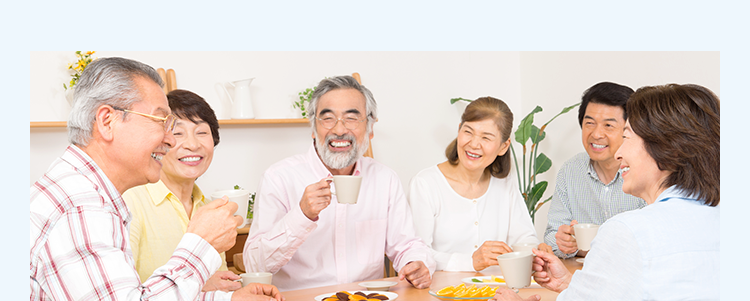 Here are some (online) reviews.
There are 3 (online) reviews.

Submitted by:Woman in her 60s
It's so dry that I don't notice urine leaks
It's difficult to notice urine leaks. Always felt dry

Submitted by:Woman in her 60s
It absorbed thoroughly and gave me peace of mind
When I felt like a lot had come out and there might be a leak from the side, it had thoroughly absorbed in the center, so I felt peace of mind.

Submitted by:Woman in her 60s
It's dry and feels good to wear
It feels dry after it absorbs, it's comfortable and soft on the skin, and I thought it feels good to wear.
Urine leak pads and stool leak pads